We are careful about Finance
There is a strong undercurrent prevalent in the commodities market also, which is favorable for the company. Our main portion of income is from rent for giving strong tank on hire. At the same time, wherever, found appropriate, the company also undertakes trading in commodities and its future market.
The company regularly reviews the adequacy and effectiveness of the internal control system and suggests improvement for strengthening them.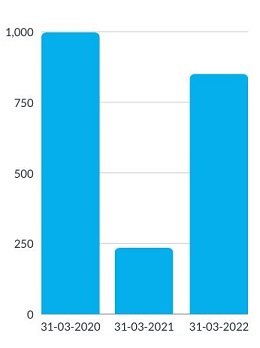 We set, achieve and break our own targets
Parker Agrochem Exports Ltd has shown financial growth to its investors over years
All of our clients have agreed that the product we deliver are the best for their needs.
We are dedicated to satisfy clients
Far far away, behind the word mountains, far from the countries Vokalia and Consonantia, there live the blind.
"Far far away, behind the word mountains, far from the countries Vokalia and Consonantia, there live the blinds and Separated they live in Bookmarks grove right at the coast of the Semantics, language ocean."
"Far far away, behind the word mountains, far from the countries Vokalia and Consonantia, there live the blinds and Separated they live in Bookmarks grove right at the coast of the Semantics, language ocean."
"Far far away, behind the word mountains, far from the countries Vokalia and Consonantia, there live the blinds and Separated they live in Bookmarks grove right at the coast of the Semantics, language ocean."